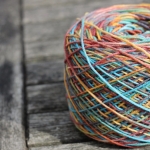 Fig Tree Yarns is a yarn studio and store in the beautiful Island of Jersey stocking artisan hand-dyed yarns imported mainly from the USA.
We seek out the exquisite and the exclusive for our customers who, we know, enjoy the finest yarns in life.
Our Jersey studio is currently only open on Fridays between the hours of 11:00 and 16:30, but we ship orders from our huge selection of products on our website daily.
Nightshift Shawl by Drea Renee Knits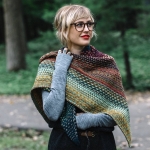 The new shawl Nightshift by Drea Renee Knits is a super cosy knit originally made with 6 skeins of our new fave – Dream State by Spincycle Yarns.
We are the exclusive stockists of this yarn in the UK. but along with all other yarn shops in the world, have completely sold out of several colours.  The Spincycle girls are dyeing as fast as they can and will send colours as they have them.  We currently have Nostalgia, Nevruary and Verba Volant available for you to pre-order and will announce here and on our IG page as soon as we know other colours have shipped.
Featured Products
New In