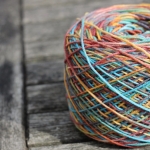 Fig Tree Yarns is a yarn studio and store in the beautiful Island of Jersey stocking artisan hand-dyed yarns imported mainly from the USA.
We seek out the exquisite and the exclusive for our customers who, we know, enjoy the finest yarns in life.
Our Jersey studio is currently only open on Fridays between the hours of 11:00 and 16:30, but we ship orders from our huge selection of products on our website daily.
Spincycle Yarns Notice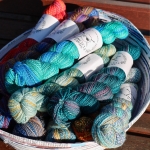 Our delivery of Spincycle Yarns in Dream State and Dyed in the Wool has arrived!
Grab your skeins now before they sell out. During our last stock update, we sold out of Dream State in 48 hours…
Please allow 2 weeks for shipping since we are super busy between TNNA and Unravel – this lush yarn is well worth the wait!
Featured Products
New In