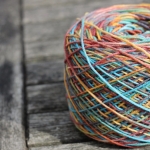 Fig Tree Yarns is a yarn studio and store in the beautiful Island of Jersey stocking artisan hand-dyed yarns imported mainly from the USA.
We seek out the exquisite and the exclusive for our customers who, we know, enjoy the finest yarns in life.
Glad you stopped by to visit our site!
Spincycle Yarns X Andrea Mowry Shawl Collaboration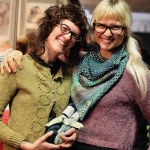 One of our most popular products at the 2018 Edinburgh Yarn Festival was Spincycle's bundles called 'Shift' for the Andrea Mowry shawl. If you missed out on the kits at EYF, fear not! We have just added the pre-order to our website here so you can reserve your bundle which is on its way to our studio.
You can also check out the other single colour options we have on our store here.
This Month's Featured Products